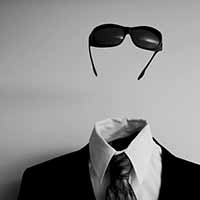 Lynda Cedar
Head, Phase 1 Unit
RI-MUHC
Dr. Cedar manifests a-deep interest in:
* Clinical R&D of early-stage clinical services,
* Innovative centered practices,
* Artificial intelligence - clinical development and Health applications,
* Real World Solutions, Real World Evidence,
* Continued education is a Passion.
Over her years of experience, Dr. Cedar developed skills to gauge how study protocols manifest in real life, to let the study Sponsor planing and budgeting in confidence based on confirmed data and strategies inspired by real-world projections.
She's a passionate Scientist and believes in innovative future medicine.
Dr. Cedar's clinical research focus has spanned both academia, pharmaceutical and CRO industries. She is an expert in the early-stage of clinical development, a-life sciences executive with a track record of success in starting CPU/ECR clinics, implementation (from the rental lease, design of facilities, clinical operations needs, e-clinical suite, staff identification and training), management of scientific affairs and clinical operations and business development with sciences. She wears different hats during the start-ups that she contributed to create. She occupied different positions (from CRA to Executive positions) within pharmaceutical industry, hospitals and CROs in Europe and Canada.
Dr. Cedar got a Ph.D., Pharmaceutical Sciences from ULB (Belgium), and published her research activities involving the pharmacological activity of the platinum anticancer drugs. She also undertook 2 years of research in Toxicology/Mutagenesis at UCL (Belgium) on anti-cancer drugs.
She got a DESS, clinical research and a post-doc experience in Pk-PD from University of Montreal, Quebec, Canada.
Specialties:
- Confirmed entrepreneurship: Phase I/IIa CPU clinics (Scientific affairs, clinical operations and day-to-day management from A to Z in respect of international reg.affairs and industry standards;
- Study due diligence, risk assessment-feasibility trial to gauge the drug behavior in the real life;
- Regulatory Affairs and Operational Efficiency;
- Patients recruitment and retention, efficient strategies.